New Niagara Falls Tours Bring New Experiences – Part 3
A compact bundle of adventure awaits guests on our new Everything Niagara Tour.  At 3 hours in duration, this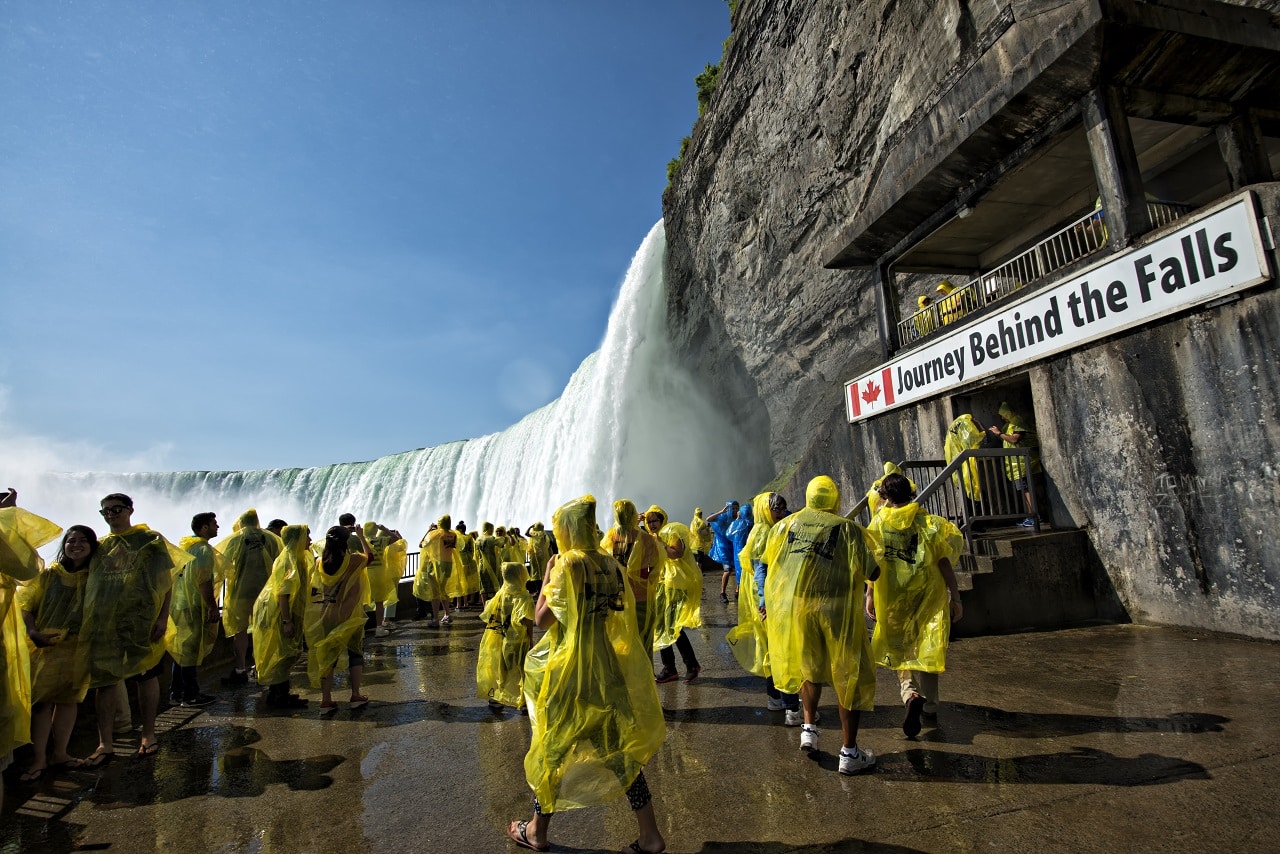 Niagara Falls Tour explores the most popular and rewarding destinations in Niagara and is sure to fit into most itineraries.
Guests start with tour aboard a Hornblower Niagara Falls catamaran for a voyage to the base of Niagara Falls. The legendary Niagara Falls boat tours continue to thrill guests, and provide an opportunity to experience the Falls up close.  Guests will witness the power of the raging cascade, the thundering roar and will get drenched by the mist.
The Niagara Falls sightseeing tour continues with close experiences of the Falls as the tour moves to Journey Behind the Falls.  Here visitors will travel deep into the bedrock tunnels that run behind the Canadian Horseshoe Falls for a view from a different vantage point.  Watch and feel the vibration as one fifth of the World's fresh water falls from 13 storeys above, to carve out the deep pool at the base of the Falls.
This tour of Niagara Falls is enhanced with your next stop, a visit to Canada's original estate winery; Inniskillin.  Enjoy a tour & tasting and scenic landscapes at one of the Region's finest wineries.
As we make our way back to our Niagara Falls Hotel partners, we will stop at the Whirlpool Rapids Observation Deck. Considered to be among the best locations to take photos of the swirling class 6 rapids that will commemorate your visit to Niagara Falls.
Among the best Niagara Falls Tours, our Everything Niagara Tour offers rewarding experiences that create remarkable memories.
View Our Niagara Falls Tours