Let us show you the sights and sounds of Niagara with our fully narrated Niagara Falls Scenic Tour. See the sights and feel the roar of Niagara Falls. This full day Niagara Falls Scenic Tour is our signature tour. Experience the majesty and power of Niagara Falls while getting to the front of the line. Our prices are among the best in the luxury tour market and we are committed to offering more during your stay in Niagara Falls through our Niagara Falls Scenic Tour.
Transportation, expert tour guide and entrance fees included for all attractions.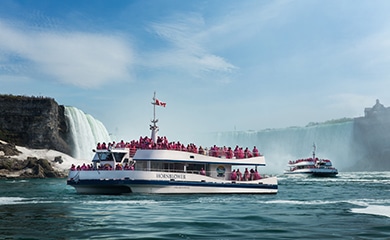 1
Hornblower Niagara Cruises
Take a legendary Falls boat tour which has been thrilling visitors for more than 150 years. Hornblower Niagara Cruises offers you an exciting new way to experience the breathtaking Niagara Falls. The state-of-the-art catamaran boats take visitors to the base of the American Falls and then on to the basin of the Canadian Horseshoe Falls. It's a half hour thrill of a lifetime!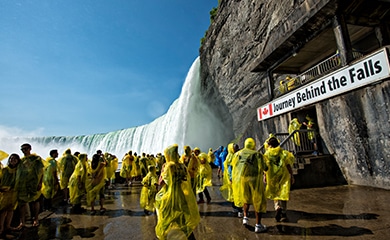 2
Journey Behind The Falls
Journey Behind The Falls consists of a tunnel running directly behind the Canadian Horseshoe Falls. You will journey deep within to touch the heart of Niagara. Before you, the mighty river explodes after free-falling more than thirteen stories. The sound is magnificent; the sight, awe-inspiring. Raincoats are provided.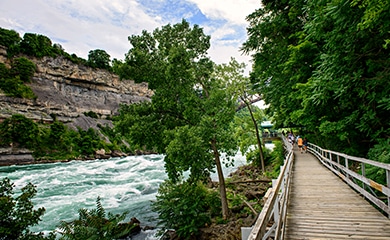 3
White Water Walk
Take a walk like no other, along a boardwalk at the very edge of one of the world's wildest stretches of whitewater! Marvel at the relentless power and beauty of nature and see how the deep and narrow Great Gorge was created.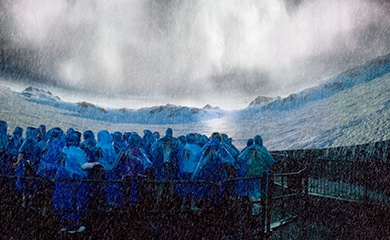 4
Niagara's Fury
While visiting Niagara's Fury the temperature will drop 20 degrees. Water will bubble and spray while snow falls all around. Standing in the mist on a massive platform you will feel the full wrath of Mother Nature as the floor tilts and trembles beneath you. Incredible images produced on a 360-degree screen with technology previously used only in satellites and medicine will immerse you in a "4D" Universal Studios-style attraction.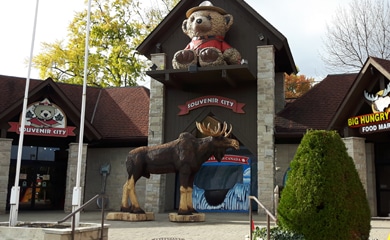 5
Souvenir City
At Souvenir City, you'll experience 15,000 square feet of Canadiana, items & gifts. You'll also see Chocolate World, which houses over 1,800 square feet of fine chocolate from around the world and fudge made on-site. As well, you'll visit Rossi Glass where you can watch our skilled artisans create fascinating works of art.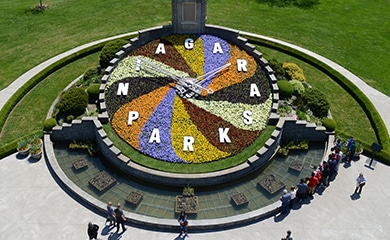 6
Floral Clock
Stop to view the beautiful Floral Clock, a unique tourist attraction that is photographed almost as much as the Falls themselves. The Floral Clock is located along the Niagara Parkway and is made up of 16,000 carpet bedding plants.
---
Bonus Passes To Use At Your Own Leasure...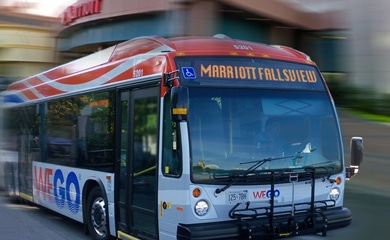 WEGO Passes
Get anywhere
The WEGO is a state-of-the-art bus system helping you travel with ease throughout the city. Bus stops are located all throughout the tourist district. Easily get to the outlet mall located on Lundy's Lane.