The Spring and Summer Best Tour is an exciting 3 hours of thrills to experience three of Niagara's ultimate attractions while taking in all of the beauty of Niagara. If you only have a few hours to spend – this is the perfect outing for you.
Transportation, expert tour guide and entrance fees included for all attractions.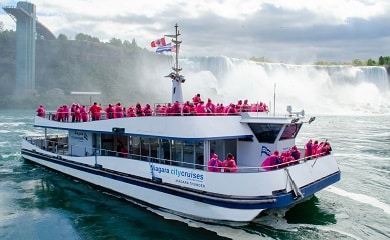 1
Niagara City Cruises
Take this legendary Niagara Falls boat tour, which has excited visitors for more than 150 years. Niagara City Cruises offers you an exhilarating new way to experience the breathtaking Niagara Falls. The state-of-the-art catamaran boats take visitors to the base of the American Falls and then on to the basin of the Canadian Horseshoe Falls. You'll wear a poncho on your trip since you'll be so close to all the action. It's a half-hour thrill of a lifetime!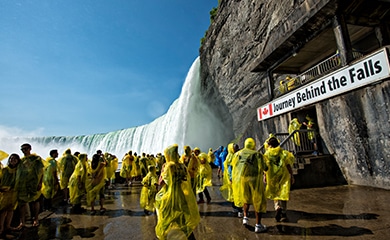 2
Journey Behind The Falls
Journey Behind the Falls is a completely different view of Niagara Falls. Visitors descent 125 feet to explore the bedrock tunnel running directly behind the Canadian Horseshoe Falls. Before you, the mighty river explodes off the brink in a free-fall from more than 13 stories high. A once-in-a-lifetime view as one-fifth of the world's fresh water crashes down in front of you.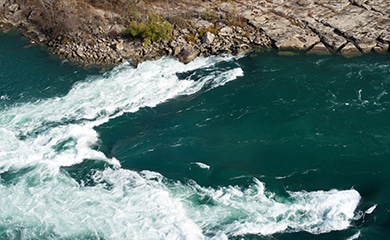 3
Whirlpool Rapids Observation Deck
Stop at Whirlpool Rapids Observation Deck for gorgeous scenic photo opportunities. View the wonder of the Whirlpool class 6 rapids at a unique point from the whirlpool viewing deck. See rushing waters that demonstrate the awe-inspiring power of the Niagara Falls waterfalls. It's a beautiful place to shoot some pictures to remember your trip.