Niagara's largest tour company.
Simply the best tour experience in Niagara.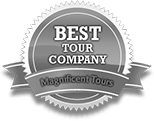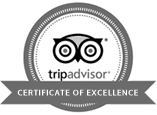 Experience the best tours Niagara Falls has to offer.
Discover and book one of our many exciting tours.
---
See what our customers have to say.
It's always a pleasure serving you.
"Went on a wine tour of Niagara-on-the-Lake. The drive out was entertaining, with plenty to see and historical tidbits along the way. Visited a number of wineries, and we were able to bring purchased wine back to our hotel afterward."
– Mike Rowhands
"We loved the tour because we saw a lot more than we would have on our own and Tony was very informative and friendly. Our only regret is that we didn't have time to take advantage of some coupons we got (as part of the tour) to other sights that looked interesting. Thanks to Barb and Tony!"
– Melanie T.
"Nous avons participé à un tour des Wignobles dans la région de Niagara. Très beau tour avec un guide exceptionnel."
– Samuel Aubin
Get informed with us!
Sign up to be a Magnificent Tours insider and receive info on exclusive deals, discounts, contests and more!
Our partners.
We've selected the best niagara has to offer.