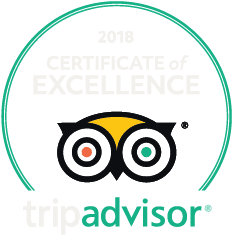 Niagara's largest tour company
Simply the best tour experience in Niagara.
Welcome to Magnificent Tours!
As the largest Niagara Falls Tour Company we provide guests with exceptional guided tour experiences in and around Niagara Falls and the Niagara Region. Our Tour Packages have been designed to ensure that you will see the top attractions in Niagara Falls and experience the beauty of one of the natural wonders of the world. Our bus tours were created to make the most of your free time in Niagara Falls. Each tour includes VIP access for attractions or wineries and includes bus transportation, guests only need to sit back and take in all that Niagara Falls and our tour has to offer.

Our signature experiences include:
-Niagara Falls Best Tour which features an up close and personal view of the Horseshoe Falls aboard Hornblower Niagara Cruises during our Niagara Falls Boat Tour.
-A fun filled, full day guided tour featuring the sights and sounds of Niagara
-Leisurely day tours of Niagara's award winning wineries on our Niagara Wine Tours

From relaxed exploration to action & adventure, our expert tour guides will show you the best of Niagara Falls.
---
See what our customers have to say.
We strive to provide guests with exceptional service and remarkable tour experiences during a visit to Niagara Falls. Our goal is that our Niagara Falls tours are the highlight of your getaway. See what our customers have to say about their Magnificent Tours experiences and join us to discover all of the wonder and excitement that Niagara Falls has to offer.
"Plenty to see and historical tidbits along the way..."
Went on a wine tour of Niagara-on-the-Lake. The drive out was entertaining, with plenty to see and historical tidbits along the way. Visited a number of wineries, and we were able to bring purchased wine back to our hotel afterward.
- Mike Rowhands
"We saw a lot more than we would have on our own..."
We loved the tour because we saw a lot more than we would have on our own and Tony was very informative and friendly. Our only regret is that we didn't have time to take advantage of some coupons we got (as part of the tour) to other sights that looked interesting. Thanks to Barb and Tony!
- Melanie T
"Un guide exceptionnel."
"Nous avons participé à un tour des Wignobles dans la région de Niagara. Très beau tour avec un guide exceptionnel."
- Samuel Aubin