Experience the Best of Niagara with Niagara Falls Tours
Niagara's largest tour company, Magnificent Tours is an established leader in captivating experiences. From Chippawa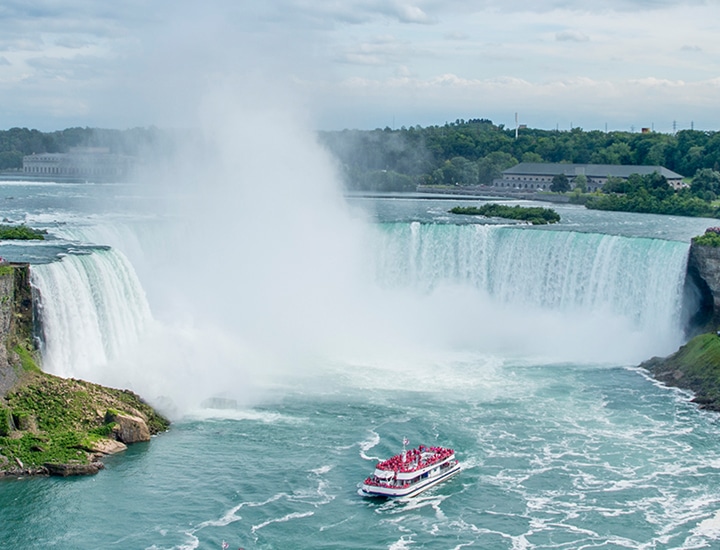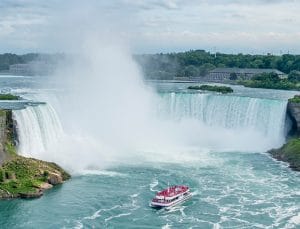 to Queenston Heights, and all sights and scenery along the way, guests will be inspired by the natural beauty of Niagara.
We designed our selection of Niagara Falls sightseeing tours to offer options to fit your itinerary and range from a couple of hours to a full day of exhilaration. Each Niagara Falls Tour includes VIP Access to top attractions in Niagara Falls, idyllic photo opportunities, and is fully narrated by our expert guides. Tours also include comfortable transportation on a motor coach bus will allows guests to sit back and enjoy the sights and stories of our famed destination.
One of the most iconic experiences is to get up close to the Falls to see, hear and feel the power and rush of our natural wonder on a legendary Hornblower Niagara Cruises. These signature Niagara Falls Boat Tours are featured in several of our tour options and provide an unprecedented thrill.
For those looking to experience Niagara's award winning wine route, our Niagara Wine & Icewine lounge tour is ideal. Guests will travel to Niagara On The Lake to visit two of the Region's renowned wineries and enjoy tastings and tours.
From exciting attractions to breathtaking natural wonders, and a deep historical landscape, Magnificent Tours Niagara Falls will make the most of your time in Niagara.