Spend the afternoon visiting the Niagara Wine Region with one of our expert tour guides. Once you hop on our bus you don't have to worry about a thing – except having fun. We take care of the driving so you don't have to!
Transportation, expert tour guide and entrance fees included for all attractions.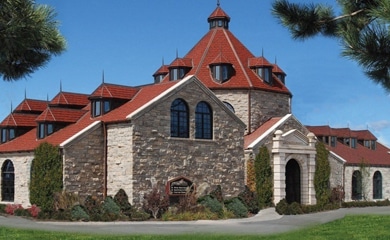 1
Konzelmann Estate Winery
VIP Tour and Tasting
Enjoy a fully guided tour of the winery learning about the history dating back to 1893. During the tour you will get a chance to take in the breathtaking view across Lake Ontario and the Toronto skyline from their observation deck. To complete your experience you will indulge in a structured tasting of four wines.
2
Village of Niagara-on-the-Lake
Niagara-on-the-Lake, often called the loveliest town in Ontario, has a long and distinguished history. Site of the old village of Onghiara, it was settled at the close of the American revolution by Loyalists coming to Upper Canada. Stroll back through history and enjoy world class theatre, fine dining, shopping, estate wineries, farm markets and historical sites.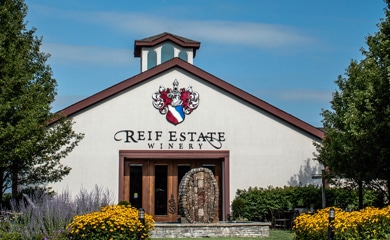 3
Reif Estates Winery
Structured Tasting
One of Niagara-on-the-Lake's founding family wineries, founded in 1982 by Ewald Reif and later acquired by nephew Klaus W. Reif. Today, Reif produces wines from their vineyard first planted in 1977. The winery boasts one of the most sophisticated, educational tasting room experiences in Niagara.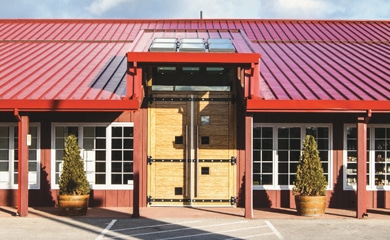 4
Pillitteri Winery
Pillitteri Estates Winery is fully family run and the qualities of personality and a lifelong commitment to winemaking are evident and they are the world's largest producer of Icewine. Rooted in family tradition, Pillitteri Estates Winery has been at the forefront of growth and expansion that has brought Niagara-on-the-Lake to the attention of the world. Join us in a a tasting of excellent wines and visit the farm market too.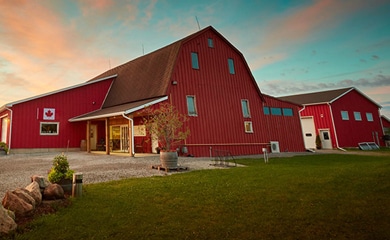 5
Between the Lines Winery
Between The Lines Winery is the dream of two brothers, Yannick and Greg who just happen to be the youngest winemakers in Ontario. The Wertsch brothers have built a reputation of producing premium, fruit-forward wines at a great price. Cool-climate varieties like Riesling, Gewürztraminer, Pinot Noir and Cabernet Franc are the grapes that make up their core Red Barn wines.