Celebrate winter in wine country!
The Niagara Region transforms into a Wintry wonderland, to celebrate one of Canada's most cherished products, Ontario Icewine.
Icewine Festival Tour is a must-do event in January! With locally inspired VQA icewine and food pairings in the heart of Niagara Wine Country. Tours take place on select dates in January. Including paired Wine & Food at award-winning Niagara wineries. Must be 19 years of age to enjoy tour.


---
---
Policies and disclaimers.
Itinerary
In rare situations, we may need to alter the itinerary outlined above due to unforeseen circumstances. In these cases, we reserve the right to replace the wineries that we are not able to make part of your experience with other renowned wineries. We guarantee that you will experience award-winning wineries on your tour. Transportation, expert tour guide, and Taste the Season Touring Pass included.
Cancellation Policy
Full pre-payment is required to confirm your reservation. A full refund will be issued when a cancellation request is received 48 hours prior to your reservation. After 48 hours, we are more than happy to reschedule your tour or issue a credit to be used at a later date.
U.S Dollar Payments
Any USD rates quoted on this website are approximate and based on an exchange rate on the day of purchase. Your card will be charged in Canadian dollars.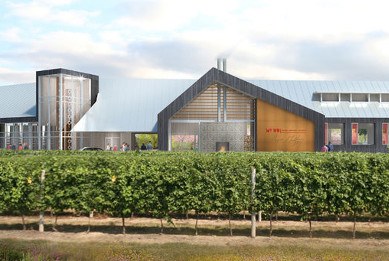 Wayne Gretzky Estates Winery
Cab-Franc Icewine
Indulge with a mouthwatering Double Chocolate Icewine Cupcake paired with our delectable Cabernet Franc Icewine. Watch skaters on the outdoor rink as you taste your wine.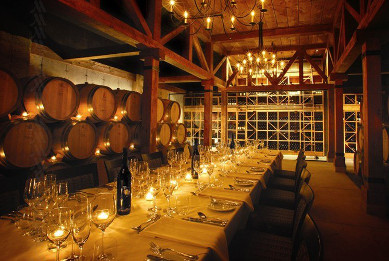 Trius Winery at Hillebrand
Vidal Icewine
Enjoy outdoor ambiance while you cozy up fireside with Chef Dodd's Spiced Piggy Pulled Pork and sweet Trius Vidal Icewine. Once you've had spicy, try the sweet!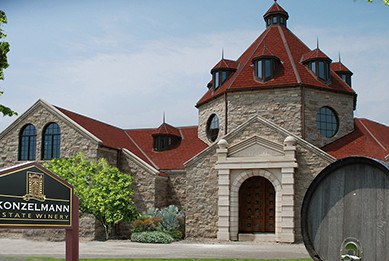 Konzelmann Estate Winery
Vidal Icewine
Seared Ahi Tuna perfectly complemented by a spirited sauce with hints of ginger, mustard and beer – paired with an award-winning Vidal Icewine.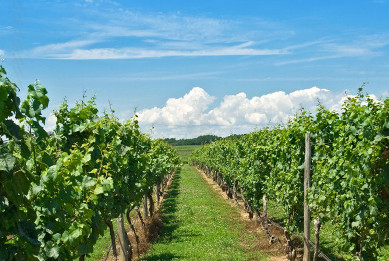 Peller Estates Winery
Cab-Franc Icewine
The winery chef will be serving up his famous Icewine Marshmallows for you to roast over an open fire paired with a glass of world-renowned Cabernet Franc Icewine.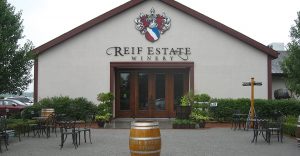 Reif Estates Winery
Vidal Icewine
The annual pig roast! Savour signature Vidal Icewine paired with Spit Roasted Porketta with apple Icewine sauce.
Inniskillin Estate Winery
Vidal Icewine
A "Southern" Ontario delight. Sparkling Vidal Icewine paired with southern fried chicken on a vanilla waffle topped with cocoa Icewine hot sauce.