Quick, Scenic Niagara Falls Tour.
See the sights and feel the thundering waters.
We offer Winter's Best Tour, which includes three top attractions in Niagara Falls; Niagara's Fury, the Floral Showhouse, and Journey Behind the Falls. This tour is perfect if you only have a few hours to spare and want to visit the best attractions in Niagara Falls. Our tour includes VIP entrance so you don't have to wait in long lines.

One of our expert Tour Guides will lead you through this premium tour experience. Once you hop on you don't have to worry about a thing – except having fun.


---
---
Policies and disclaimers.
Itinerary
In rare situations, we may need to alter the itinerary outlined above due to unforeseen circumstances. In these cases, we reserve the right to replace an attraction that we are not able to make part of your experience with another.
Cancellation Policy
Full pre-payment is required to confirm your reservation. A full refund will be issued when a cancellation request is received 48 hours prior to your reservation. After 48 hours, we are more than happy to reschedule your tour or issue a credit to be used at a later date.
U.S Dollar Payments
Any USD rates quoted on this website are approximate and based on an exchange rate on the day of purchase. Your card will be charged in Canadian dollars.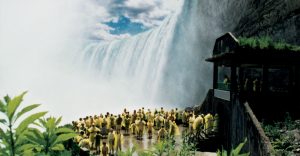 JOURNEY BEHIND THE FALLS
VIP Tour
Journey Behind The Falls consists of a tunnel running directly behind the Canadian Horseshoe Falls. You will journey deep within to touch the heart of Niagara. Before you, the mighty river explodes after free-falling more than thirteen stories. The sound is magnificent; the sight, awe-inspiring. Raincoats are provided.
FLORAL SHOWHOUSE
Including Miniature Village
For over 60 years visitors have come to Discover Paradise at this lush oasis, just a short walk from the Niagara Falls. Rooted in the history of Niagara Parks, this greenhouse style attraction features rare and beautiful plants from around the world. A warm break from the Winter nestled on the brink of Niagara Falls.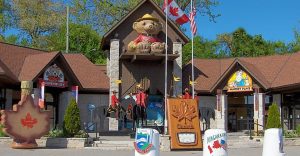 SOUVENIR CITY
At Souvenir City, you'll experience 15,000 square feet of Canadiana, items & gifts. You'll also see Chocolate World, which houses over 1,800 square feet of fine chocolate from around the world and fudge made on-site. As well, you'll visit Rossi Glass where you can watch our skilled artisans create fascinating works of art.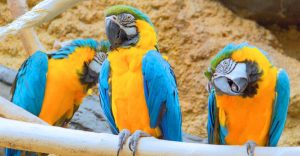 NIAGARA FALLS AVIARY
A paradise for any exotic bird enthusiast. It's the largest free-flying aviary in the world. Voted Niagara Falls Attraction of the Year four times in recent years.
BONUS PASSES: AT YOUR OWN LEISURE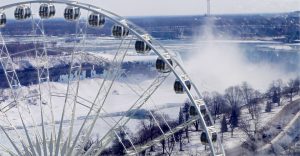 NIAGARA SKYWHEEL
Experience breathtaking views of the Horseshoe Falls, American Falls, the City and beyond on the Niagara SkyWheel. This world-class ride is 175 feet tall (53 Meters) and features fully enclosed gondolas, each equipped with heating and air conditioning and large UV protected, non-reflective glass– perfect for taking pictures.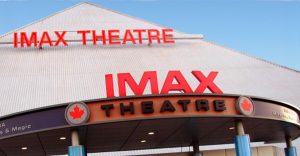 IMAX DAREDEVIL MUSEUM
Hear the stories, touch the vessels and then imagine the courage (or the insanity) that it must have taken to climb into a barrel and throw yourself over the edge! The Daredevil Exhibit contains actual barrels and artifacts along with the fascinating stories of the history of Niagara and of the daredevils themselves.