Forget winter past, and welcome the warm spring weather all while enjoying grilled food creations paired with some delightfully refreshing wines. Available weekends in May.
Transportation, expert tour guide and entrance fees included for all attractions.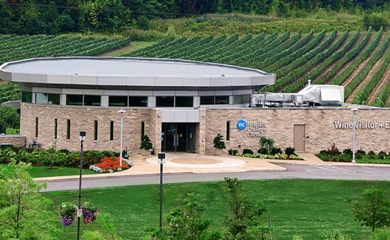 1
Niagara College Teaching Winery
2017 Balance Semillon-Sauvignon Blanc (W, O) paired with grilled lamb merguez, kale and sheep's milk feta spanakopita from Benchmark Restaurant.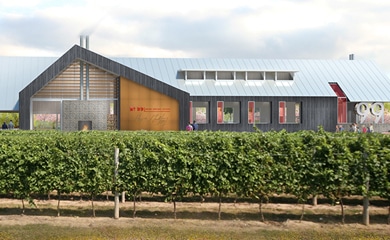 2
Wayne Gretzky Estates Winery & Distillery
2016 Estate Series Shiraz Cabernet (W, O) paired with grilled lamb and rosemary sausage with Icewine onion jam.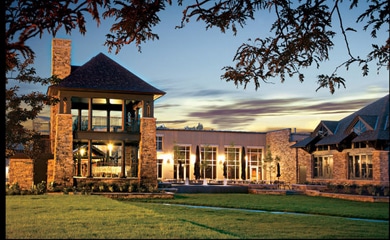 3
Trius Winery & Restaurant
2017 Trius Merlot paired with grilled beef kofta with pickled onion, mint and honey yogurt. (GF)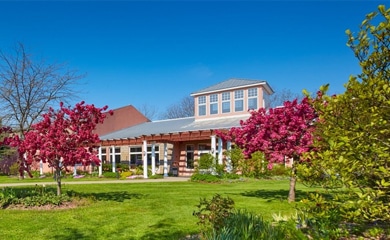 4
Strewn Winery
2017 Sauvignon Blanc Terroir (W, O) paired with a grilled Naan pizza topped with pesto, spinach and mozzarella cheese. (V)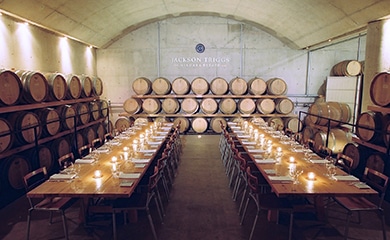 5
Jackson-Triggs Niagara Estate
2016 Grand Reserve Red Meritage (W, O) paired with Prime rib slider and Meritage onions.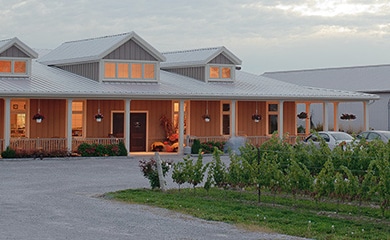 6
Pondview Estates Winery
"Blockbuster" 2016 Cab Merlot Reserve (W, O) paired with steak spice grilled beef patty, crispy onions, smoked 5 Brothers cheese, BBQ Aioli on a Brioche bun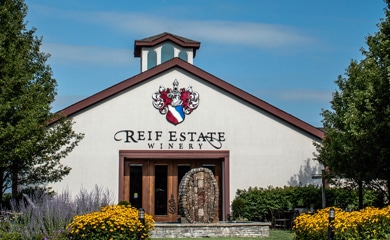 7
Reif Estates Winery
Time Permitting
2017 'Fortune' Cabernet Rosé (W, O) paired with grilled jalapeño, black olive and Feta mini corn muffin