Deck the Falls Holiday Walking Tour returns to the OPG Winter Festival of Lights in December 2017! Tour stunning venues within the tourist district in Niagara Falls. Ticket holders will receive their Deck the Falls Tour Pass booklet with tour information, venue map and instructions. Your Tour Pass includes the vouchers that can be redeemed along the tour. Venues operating Friday and Saturday evenings 5 pm to 10 pm from December 1st to December 16th, 2017.
Transportation, expert tour guide and entrance fees included for all attractions.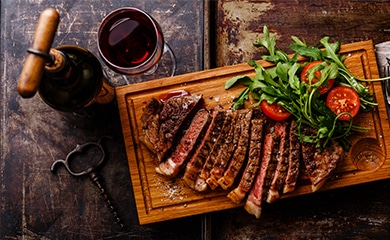 1
Premium Food Venues
– Sample of Morton's Grille AAA reserve filet, paired with Niagara red or white wine.
– Sample of Milestone's butternut squash ravioli accompanied by mulled apple cider.
– Spice up your night with live music, spiked spiced apple cider and cinnamon bun.
– What better combination than joyful singing and a festive Hershey's sample!
– Enjoy one complimentary culinary sampling of food from their new restaurant.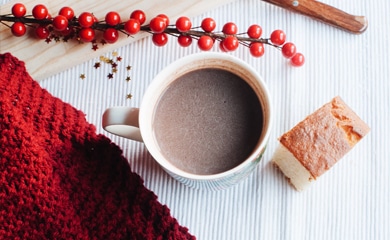 2
Beverage Stops
– Warm up and sip a specialty hot chocolate beverage created by you!
– Sample one of Niagara's finest local wines or craft brews.
– Your choice of a delicious "smortini" S'more Martini or specialty marshmallow drink.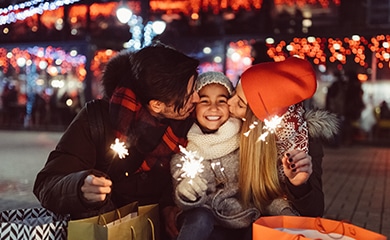 3
Attractions & Souvenirs
– Receive a 360° photo and one pair of Deck the Falls gloves at Scotiabank Convention Centre.
– Visit the Niagara Parks Floral Showhouse, a holiday tradition for over 65 years
– A Magic Mirror selfie opportunity at the Hilton will ensure you have a take-home memory!
– Cuddle up with Cosmo the Polar Bear at the Radisson Hotel and take home a photo souvenir!
– Unleash your inner artist by customizing your photo using the latest technology on an Air Graffiti Wall.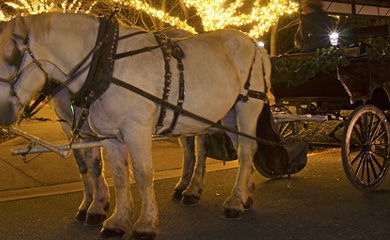 4
Transportation
– Travel between the Fallsview District and Table Rock Welcome Center on the NPC Falls Incline Railway.
– Enjoy a relaxing ride from the Table Rock Welcome Centre to the Floral Showhouse in a horse-drawn.
– Ride the WEGO Blue Line to be transported to all participating Deck the Falls with a 24 hour buss pass.