Niagara Falls Tour - Spring and Summer
Let us show you the sights and sounds of Niagara with our fully narrated Niagara Falls Scenic Tour. See the sights and feel the roar of Niagara Falls. The Niagara Falls Scenic Tour
On your bus tour, you will visit the following attractions:
We also include tickets to the following attractions for you to visit at a later time: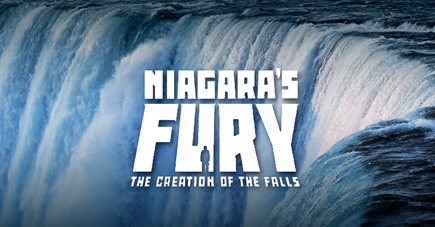 While visiting Niagara's Fury the temperature will drop 20 degrees. Water will bubble and spray while snow falls all around. Standing in the mist on a massive platform you will feel the full wrath of Mother Nature as the floor tilts and trembles beneath you. You'll never look at the Falls the same way again! Niagara Parks has recreated the amazing sights and sounds of the Creation of Niagara Falls. Incredible images produced on a 360 degree screen with technology previously used only in satellites and medicine will immerse you in a "4D" Universal Studios-style attraction.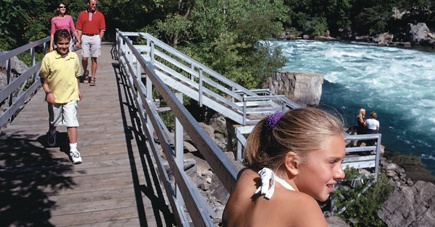 At the White Water Walk take a walk like no other, along a boardwalk at the very edge of one of the world's wildest stretches of whitewater! Marvel at the relentless power and beauty of nature and see how the deep and narrow Great Gorge was created. Trillions of gallons of water are forced into this accelerating trough - the sight will take your breath away!
This full day Niagara Falls Scenic Tour is our signature tour. Experience the majesty and power of Niagara Falls while getting to the front of the line. Our prices are among the best in the luxury tour market and we are committed to offering more during your stay in Niagara Falls through our Niagara Falls Scenic Tour.
Pricing:
$80
CDN + HST
per Child 6-12 years
FREE
for Children 5 years and under